I enjoy purple pens and eviscerating first drafts. I write stuff too.
A little about me
Lithuanian by birth, American by habit, Berliner soul.
You can usually find me chugging a Club-Mate while doing some desperate thrift shopping in an attempt to Berlin-ify my wardrobe.
Still, I've gotta eat — I currently work as a copywriter at a Berlin-based tech startup and moonlight as a freelance editor and writer. In addition to my regular degree, I trained as a writing tutor at Tufts University in Boston. I specialize in cross-disciplinary writing and in communicating complex topics effectively and clearly.
I edit primarily for communications agencies with nonprofit clients, with a focus on progressive campaigns and strategic communications plans. Previously, I spent over two years working in media and communications for a trade association, covering subjects as diverse as electric vehicles, renewable technology, sustainability, and energy policy.
Short version? I transform convoluted information into readable media. Check out some of my work below.
Simple words on complex subjects.
Where does my electricity come from?
What happens when I flip a switch?
It may seem like magic, but that electricity has traveled a long way to get to your house. Let's go on a field trip behind the wires.
Hamilton Utilities' urban forestry program boosts safety, reliability
When Dave Bienemann joined Ohio's Hamilton Utilities at the start of 2016, the utility had a problem: trees all over the city were leaning on power lines, causing outages and saddling the utility with endless repairs.
Grid security: It takes a community
Keeping the grid secure is a lot like keeping a neighborhood safe. It works best when the community comes together and shares information so everyone is aware, prepared, and ready to help each other.
The evolution of electricity
The beginning
Electricity was understood in nature - ancient Mediterranean cultures understood static shock
Patients suffering from gout, headaches advised to touch electric fish in hopes of a cure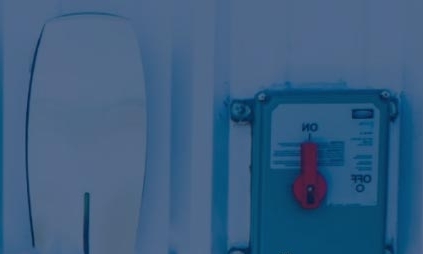 Austin Energy launches EV
transportation hub
Texas-based Austin Energy on March 27 cut the ribbon on Electric Drive, a transportation and charging hub aimed at supporting the city of Austin's thriving electric vehicle infrastructure.
What do customers expect from your utility?
How do public power utilities adapt to changing customer expectations and new technologies? This was a critical question debated by the keynote expert panel at the American Public Power Association's November 2016 Customer Connections Conference in Nashville, Tennessee.
Contentful, Business Copywriter
American Public Power Association, Integrated Media and Communications Coordinator
Tagazu LLC, Manager of Marketing and PR
Academic Resource Center, Undergraduate Writing Fellow
European Parliament, Intern for Laima Andrikiene, MEP
Imagination Playground LLC, Sales and Marketing Intern
Susan Davis International, Public Relations Intern
Education
Tufts University, BA History and International Relations, Cum Laude
University College London (UCL), Junior Year Abroad
Technical
Microsoft Office Suite
Google Suite
Adobe InDesign
Adobe Photoshop
Quickbooks
Traditional and headless CMS
Real Magnet/Mailchimp
Languages
English
Lithuanian